Cyclone Prep Through a Virgo's Eyes
March 6, 2015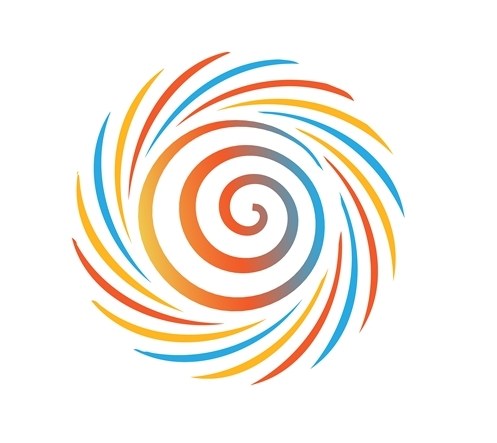 Having endured several smaller cyclones along with the 3 major ones that hit Mission Beach, WINIFRED in 1986, LARRY in 2006 and YASI in 2011 – I've learnt heaps and are now much more prepared!
And there is a great deal of satisfaction to be felt when you know you are ready for one of life's BIG EVENTS or perhaps it's just a Virgo thing.
BE GRATEFUL that technology has advanced so far that we know well in advance what disaster is coming, how big it is, and roughly where it will make landfall, so there is no reason not to be prepared.
When Cyclone Marcia was heading south recently and destined to affect my niece and her family in Rockhampton I started to worry, she has never been through a big cyclone, in fact I couldn't remember her ever being through one at all, and wondered will she really be ready for the onslaught that was coming. So being the worried aunt I fluctuated between the nagger of telling her what to do if it gets real bad to not wanting to alarm her too much and send her panicking. So I thought I would put this blog together in case it might help someone else, who hasn't been in the situation before, or perhaps you've moved to QLD and new to this.
GETTING READY
Firstly, it must be taken seriously, secondly get ready early, even if it is a non-event, you never know what other things might interrupt your plans. At least if you're ready early you can help someone else out.
At the start of summer and certainly before xmas start making sure your pantry has plenty of tin food, fake milk, rice and pasta, making sure the expiry date goes passed May the following year and you have enough to feed your family for at least a week.
Have an emergency kit – actually this should be ready at any time of year. Radio, batteries, torches, first aid box, candles, rechargeable lights, etc
Decide if your home is going to be safe throughout the ordeal or whether you need to stay with friends or get to higher ground. Don't leave that decision until the last minute.
Take out insurance on your home and property before a cyclone gets named, otherwise you can't get cover.
Organise some sort of gas cooking and a full gas bottle, as you could be without power for a few days and it will seem like a very long time.
A generator is a godsend – for keeping your fridge running and food and drinks cold – so it is worth investing in one. Just make sure it is kept outside and you have plenty of fuel to run it. Otherwise it's an esky and good luck trying to get ice! They do truck ice in if they can get through any flooded roads, so keep your radio on to hear about that.
Fuel up your cars because when the power is out the service station can't pump fuel.
Make sure you have plenty of water – safe for drinking. If you have a bath fill that up with water so you can flush the toilet, because you never know how long you will be without water.
Charge your phone and if you have the old fashioned land line phone plug it in, because your electric one isn't going to work. The Telstra tower will cut out at some point so you will lose your mobile phone reception as well.
Charge the battery in your camera.
Clean up your yard for any possible flying debris which could break a window. Bring things inside, wheelie bins, etc, you'd be amazed how some really heavy things can get strewn over the neighbouring properties if left out.
Think about who is likely to be on their own and offer to have them stay with you, being on your own would be frightening. Don't leave it until too late to ask people if they are ok.
THE ONSLAUGHT
For some reason it is always dark and even if it is day time when it hits, you can't always see what is happening outside. Break open a pack of cards to pass the time, it's going to take awhile. Listen to the radio for the updates.
Make sure you are in the safest spot in the house, usually a smaller room, have a mattress ready to hide under should any flying debris come through. Stay right away from glass windows and doors. I don't tape them up anymore, as it's nightmare trying to get that off when it is all over.
Depending on which direction the cyclone is coming from, you will need to make sure that on the opposite side of the house to where it is coming from, you need to have a louvre or window slightly open, to allow the pressure to escape, so hopefully your roof doesn't blow off (actually you should do this in any storm)
THE AFTERMATH
You assess the damage, and the neighbours, then the emotional toll kicks in – firstly relief, you have survived along with your pets, friends and neighbours, secondly the heartbreak of the damage to your belongings, garden and your environment.
If it is safe to go for a drive to see some other affected homes in your area, doing so can make you appreciate what you do have.
Take photos of any damage for insurance purposes
Get ready to get dirty and depressed, be prepared to lose some weight. It is going to be wet and it's going to be hot and humid, no jumping in the pool or the ocean, in fact you may not even have any running water, so get ready to do some hard yards. Help others where you can.
SES, Ergon, Telstra in fact everyone will be out doing their best to return us to our creature comforts. If you live in an estate where the power is underground, then that's a bonus because you'll be one of the first to get your power turned back on.
If the government dish out money at the time, spend it wisely!
And remember, what doesn't kill you makes you stronger – clock it up to one of life's many experiences!!