DIY With Mission Beach Real Estate
May 20, 2019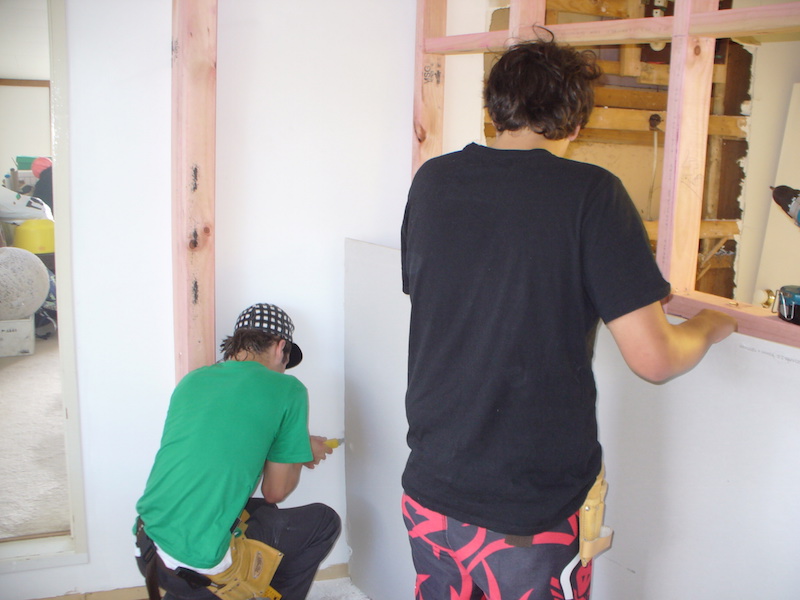 Are you considering adding value to your real estate property at Mission Beach?
Perhaps you got a brainwave and want to make some improvements to your Mission Beach property by taking out a wall here or there. But can you?
The dream of changing things around to make your living, dining and kitchen area open plan can seem like an easy thing to do. It can be easily achieved in older style homes, simply by smashing out a wall or two.
Before you break out that trusty sledge hammer, step back and make a couple of quick checks to determine if your open plan dreams will be a cheapie DIY job or a more expensive job for a qualified tradie.
Here are some critical questions we recommend you consider before you start work on your property in Mission Beach.
1. Is the wall load bearing? If in doubt, call in a builder or engineer to confirm, and if it is load bearing you will likely need engineered plans and permits so rethink your DIY approach.
2. What is in those walls? Does it have power points, light switches, aerial or plumbing pipes running through it? If so, get an electrician or plumber in to take a look and relocate or disconnect these before you start to smash things up.
3. Think about how you will finish the floor and ceiling. You will need a plan to fill that gap in the vinyl or carpet where the wall stood once you take it out. If you are removing cupboards altogether then check the floor tiles or coverings have been continued under the cupboards. Have the tiles just been tiled up to and around the cupboard? This has been known to happen and there is nothing worse than having to change to a different tile.
Common sense really huh? But, you would not be the first weekend warrior to consider this after the fact.
4. Does the wall contain the dreaded asbestos? If your house was built or renovated before 1990 then it could contain asbestos. You need the big guns for this can of worms, so get a licensed professional to deal with this stuff. If you are not sure how old your house is in Mission Beach, start by checking your metre box, sometimes there is a date of construction in there.
5. Do you live in an apartment? You will need permission before you start removing walls, so get in touch with your body corporate first.
Looking for a possible DIY project? View our current real estate listings for sale in and around the Mission Beach area, or contact us on 07 4068 8110.