5 Reasons to Consider Houses for Sale in Mission Beach
October 23, 2023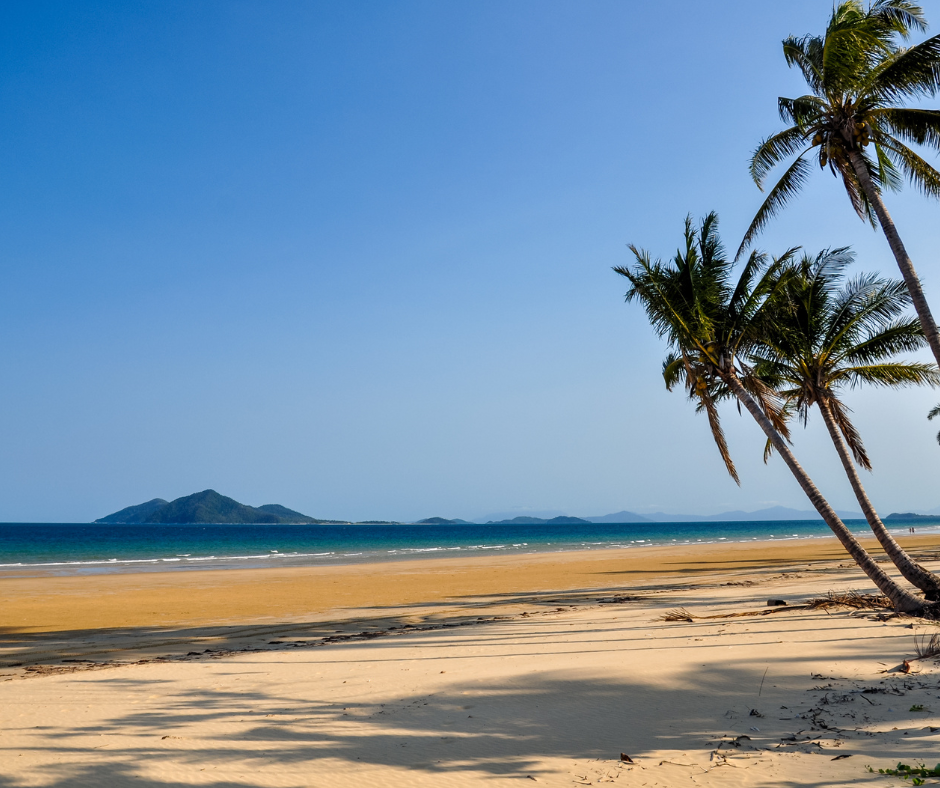 Have you ever dreamed of living in a tropical paradise? Imagine waking up to the soothing sounds of waves gently caressing the shoreline and the rustling of palm leaves swaying in the warm breeze. Mission Beach is a beautiful coastal town in North Queensland that offers everything you could want in a tropical lifestyle. From its pristine beaches and lush rainforests to its friendly community and laid-back atmosphere, it's no wonder that Mission Beach is such a popular place to live. Let's look at the top five reasons why you should consider looking at houses for sale in Mission Beach.
1. The Weather
One of the biggest draws to Mission Beach is its enviable climate. With a subtropical climate that boasts warm, sunny weather year-round, you'll find the average temperature ranges from a pleasant 25 degrees in winter to a balmy 30 degrees in the summer. If you love sunshine and warmth, houses for sale in Mission Beach should be at the top of your list.
2. The Lifestyle
Life in Mission Beach is relaxed and laid-back, with a strong sense of community. The opportunities to enjoy the outdoors are countless, including swimming, surfing, fishing, and hiking. Houses for sale in Mission Beach provide more than a home; they offer a comfortable, easy lifestyle close to nature, with plenty of opportunity for adventure, and community involvement.
3. The Natural Beauty
Surrounded by stunning natural scenery, including expansive beaches, lush rainforests, and majestic mountains, Mission Beach is a haven for everyone who appreciates nature's beauty. There are several national parks and wildlife sanctuaries in the area with fascinating local flora and fauna to be explored and enjoyed.
4. The Amenities
Mission Beach has your needs covered, with all the amenities nearby for a comfortable and convenient lifestyle. Excellent golf courses in Tully and El Arish, an Aquatic Centre and Kids' waterpark, beach stinger nets for summer swimming, a local art gallery, and primary schools are all at hand. Medical facilities are close by in Tully and Mission Beach has its own ambulance, police, and fire services. Investing in Mission Beach real estate means that you aren't compromising on conveniences or necessities, it's all there at your fingertips.
5. The Investment Potential
As an increasingly popular tourist destination, the demand for real estate in Mission Beach is continually growing. This rising interest makes it a promising area for real estate investment. Buying a house in Mission Beach not only provides a delightful place to live but also holds the potential for significant returns on investment.
Mission Beach stands out as an extraordinary place to live for people of all ages and backgrounds. It promises a relaxed and laid-back lifestyle amid stunning natural beauty, with all the amenities needed for a comfortable life. The added bonus – escalating interest in Mission Beach property means substantial investment potential.
If you are excited by the thought of living or investing in this tropical paradise, explore the range of houses for sale in Mission Beach. Visit the Andersons Real Estate website or contact our expert real estate agents to learn more about the fantastic opportunities waiting for you in Mission Beach. Your dream home in a tropical paradise is just a click or a call away!