Spend Winter in Paradise
March 23, 2022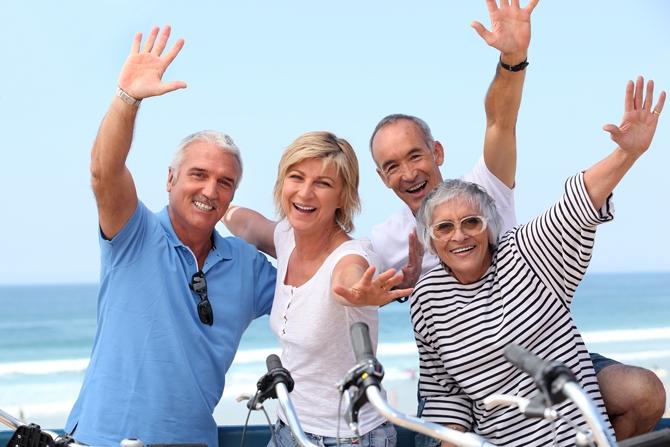 It's everyone's dream isn't it, to live 6 months in North Queensland and 6 months in the southern state they've come from? Having a summer holiday home and a winter home to enjoy, is quite common in Mission Beach. Usually it's the retirees who can afford it and who have the time to come and go at their leisure.
So, is Mission Beach a good place to live?
People visit Mission Beach and fall in love with this special spot. For the warm weather, the friendly people, the beautiful beaches, the island views, the relaxed lifestyle, the small town atmosphere, and no traffic to stress about. People slip right in and wind down quickly here. It ticks a lot of boxes after living in a city so its a great place to just chill out.
For those that come and book into a holiday apartment or holiday home for one month, two or even three months paying holiday rental rates, often think they might as well be buying an investment property for what they are paying. And of course they dream about staying longer if they owned it themselves.
Which begs them to ask themselves the question, "If we buy a Mission Beach property here, could we holiday let when we are not here?" or "if we stay for the whole of winter, can we let the house long term for the remaining months?"
Firstly you need to remember holiday letting is a Lifestyle Choice and can depend on:-
The type of holiday home you purchase, as to whether it is suitable for holiday letting.
Depending on the popularity of the property, you may or may not recover the all the outgoing costs of a holiday rental.
How long you would use it and how flexible you are for the dates you or your family would be using it.
The occupancy you would achieve when you are not here, depends on where the property is, what the property offers and the nightly rate you would charge.
Who will manage it for you……if you can manage it yourself with just a cleaner and maintenance person then AirBnB could be perfect.
It is possible to permanent let the property when you are not here, although it is harder to find that suitable tenant that is prepared to move out when you want it. Being summer when the permanent would be residing there, then a property with air-con and a pool would be essential.
Our peak tourist season starts in the June school holidays then continues through to late October early November. Depending on how the Christmas/New Year break falls you will get at least a week maybe two weeks, then the Easter break, Australia Day, Anzac Day, Queens Birthday and Labour Day long weekends. The remaining school holidays before and after Christmas and the holidays after Easter can be very quiet.
The majority of holiday guests – want the location, so the property either has to be absolute beachfront, view this, across the road from the beach, or they want a home with a good view of the water, like this. Properties within walking distance to restaurants, shopping, coffee shops are also popular. However budget conscious guests, will book a property with no view as long as it is close to everything and only a very short walk to the beach.
Occupancy is generally around 30% depending on how well it is marketed, but in recent Covid 19 times, that figure has doubled and guests have stayed longer. The first year it will most likely be less as people may see it one year and then book it for the next, so the longer you have the holiday home available for holiday rental the better the occupancy increases and if it has all the features that holiday makers expect.
Or you could purchase a property and lock it up and leave it and not let it out at all. Plenty of people do this. You just need to have someone check on it and and also check with your insurance as there may be a higher excess if it is not occupied for a certain period of time.
Please visit our website to view properties for sale in Mission Beach.