Unique Mission Beach Real Estate
November 21, 2022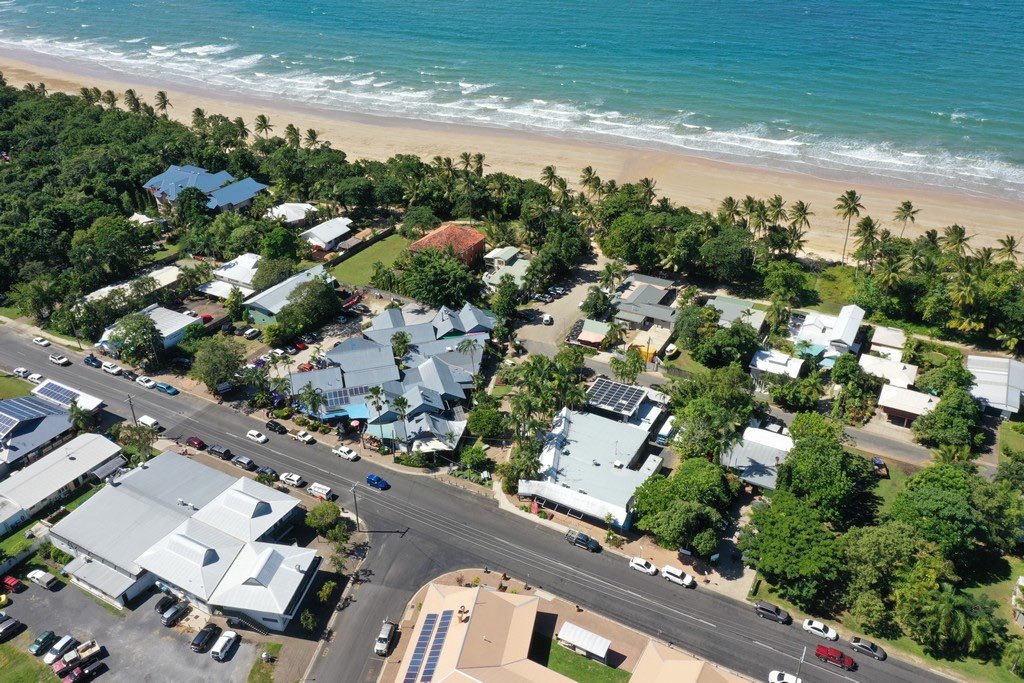 Real Estate property in Mission Beach is ticking all the boxes for people who are seeking a more relaxed, coastal lifestyle with year round warmer weather.
If you are seeking a lifestyle sea change in the tropics and a more relaxed way of life then you will love this quiet stretch of the Tropical North Queensland coast.
Living in Mission Beach
Mission Beach is an uncommercialised beach front town located between Townsville to the south and Cairns to the north, consisting of four villages:
Full of genuine, friendly locals who will welcome you and make you feel right at home, let you in on their secret swimming holes or have a chat in the bar
Mission Beach is made up of four villages:
The palm-fringed beach connects these four small townships, from Kennedy Bay in the south to Garners Beach in the north.
Currently in North Mission Beach, Stages 1 and 2 of the Mission Beach Town Centre Revitalisation Project are underway.
Stage 1, the Car park has been completed
Stage 2 now has the funding approved so the Village Green will take on a whole new tropical feel, making it more inviting and family friendly
If you are serious about living an idyllic coastal lifestyle in tropical Queensland, then you need to experience the magnificence of this extraordinary location.
Whether you are looking for the perfect location to raise your family, secure an awesome holiday home or a sound investment opportunity, the team at Andersons Real Estate based in Mission Beach, will be delighted to chat with you and your particular needs.
Andersons Real Estate In Mission Beach
Andersons Real Estate is an independent real estate agency, owned and operated by Grahame and Lyn Anderson, focusing specifically on property sales throughout Mission Beach and the surrounding townships.
Both Grahame and Lyn have outstanding performance achievements both individually and jointly, creating a very strong and capable team, who deliver results.
If you are searching for property for sale in Mission Beach and surrounds or have questions about anything Real Estate, we'd love to hear from you!
Contact Andersons Real Estate
165 Reid Road Wongaling Beach QLD 4852
E: sales@andersonsrealestate.com.au
P: Lyn: 0409 271 350
P: Graham: 0418 230 617
Being a member of the Real Estate Institute of Queensland gives you peace of mind.
Andersons undertake professional study each year to maintain accreditation, which means you are getting Real Estate Best Practice.